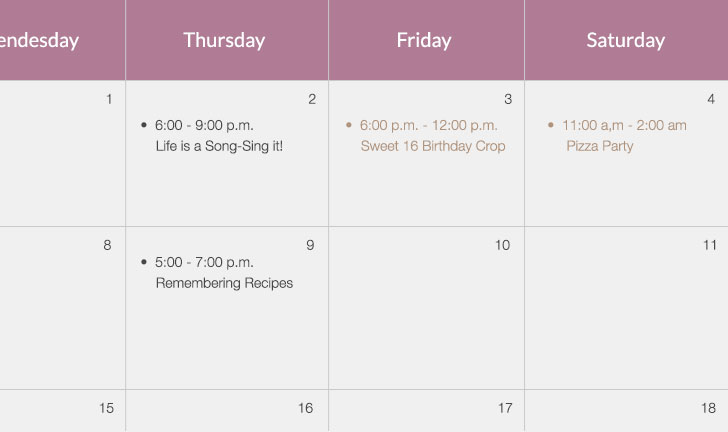 Create Your Own Calendar
Creating a calendar is a cinch with Email Contact's easy-to-use tools. Email Contact's online calendar allows you to easily share your company's upcoming classes, meetings, and other important events. You can quickly and effortlessly add activities to your calendar at any time as well as customize its appearance with personalized colors. You can also provide instant access to subscribers and visitors alike by adding a link to your website and in your emails.
Show Off Your Calendar
Your subscribers and new visitors alike will love staying up-to-date on all of your company's exciting events! Plus, they will be able to quickly add any event from your calendar to their own personal calendar with a click of a button. Your mind was just blown right?